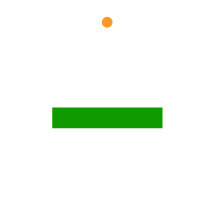 Custom Baskets
We have partnered with welders in Nicaragua to create custom baskets that are of the highest quality craftsmanship for use on our courses.
We can make permanent, portable, or mini baskets in any color choice.
Contact us if you are interested in purchasing baskets from DGN.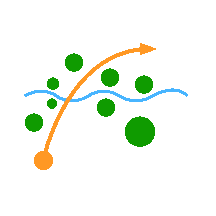 Course Design
Our team has designed some of the best courses in the world. Aventura Disc Golf sets the standard for course design with the environment and play in mind. Custom Discs
We offer custom discs with many branding options for our clients and customers. Access top-quality discs for your course through Aventura Disc Golf.
Aventura Disc Golf offers baskets, discs, course design, sales, manufacturing, and tours. We're currently working with businesses and individuals to bring you an unforgettable disc golf experience. We've spoken to hundreds of people in dozens of communities throughout Nicaragua about disc golf – and they're excited!
Nicas love sports – and disc golf is no exception. Come share in this wonderful culture and throw some discs with the locals. You may be surprised at the level of skill some of the players here have developed.
Join us in paradise.
Learn More...
MEET THE AVENTURA DISC GOLF TEAM
Thank you to everyone who have contributed their time and resources to Aventura Disc Golf. We couldn't do it without you.
AVENTURA DISC GOLF BRINGS YOU THE VERY BEST DISC GOLF TOURS, LEAGUE PLAY, CLINICS, TOURNAMENTS, AND EVENTS
The 2017 Nicaragua Disc Golf Tour will be the most comprehensive introduction to the sport in all of Central America!
Meet some of the best players in the world - and learn from them!
Play on some of the most challenging and beautiful courses in the world!
Discover a sport that combines fun, adventure, and action!
The Aventura Disc Golf Team is working with local communities to address their needs and desires. Part of our success has been our ability to just listen.
Partnerships
Aventura Disc Golf is proud to partner with businesses throughout Nicaragua and Central America to bring you the best disc golf experience of your life.
Premier Quality
Everything Aventura Disc Golf does is to the highest standards. We take pride in providing top-quality products and services in every interaction.
International Appeal
Aventura Disc Golf welcomes players from all over the world. Whether you're just discovering disc golf or you're a seasoned pro – You're sure to enjoy Nicaragua's courses.
TOURS AND PACKAGES FROM DISC GOLF NICARAGUA

We are currently working with the best tour operators in the country, whether you are looking for the finest accommodations and service or something more adventurous off the beaten trail, we have you covered across the entire spectrum. Contact Aventura Disc Golf today to discuss your custom tour package.
NICARAGUA HAS IT ALL. FROM RUSTIC HOSTELS TO FIVE STAR RESORTS, THERE IS SOMETHING FOR EVERYONE.
WHATEVER YOUR PASSION IS, WE'LL MAKE SURE IT'S HERE WAITING FOR YOU. SURF, THROW, HIKE, OR JUST KICK UP YOUR FEET WITH A COCKTAIL AND WATCH THE SUNSET.
LET AVENTURA DISC GOLF HELP YOU CREATE LASTING MEMORIES.
Seeing Is Believing!
Disc golf is picked up easily and a certain level of proficiency can be achieved immediately, which draws many new people to the sport.
But just when you think you've got it down – you see some of the top players doing things you never thought possible in the sport. Disc golf is accessible yet challenging, full of camaraderie and competition. If you don't know what disc golf is all about, check out the video on the right and find out!
DISC GOLF NICARAGUA SHOP IS COMING SOON!

Aventura Disc Golf will be opening our mercado virtual in the near future, offering handcrafted Nicaraguan goods, as well as internationally recognized disc golf merchandise. We are proud to work with locals in creating products that will be part of the lasting memories you make in Nicaragua.
"Jason's skills in course design are broad, with knowledge of the art as well as a strong base of experience in turning concept into reality. When I found out he was in Central America doing some design work, I got my passport renewed."

Ian Goldberg

Post Award Research Administrator at the University of Oregon
"This is honestly my favorite nine holes I have ever played, and one of my favorite courses, period. What a great idea, a fun challenging course located at & owned by a bar and grill. Awesome. Grab a beer, play this course and you'll understand the true meaning of zen."

Gordon Frater

127 Courses Played, Gold Level Reviewer
"Brickyard is by far the best 9 hole course I have ever played. All other 9 hole courses should use this course as an example of excellence in design and aesthetic."

Erik Ralles

75 Courses Played, Bronze Level Reviewer
"I wanted to write to thank you for your participation in the set-up of our new Disc Golf course at Campamento Bautista Converge. We are very happy about our new course and are excited to introduce this new sport to the people of Honduras. You were very experienced, hardworking, professional and honest in all that you did with us. We are grateful for your leadership and direction and would recommend you to anyone looking to set up a course. We look forward to a long-term relationship."

Michelle Crotts

Program Director, Campamento Bautista Converge
Disc Golf Bucket List
Our courses should be on your DG bucket list! Not only is Nicaragua full of natural and cultural beauty, but it turns out it's also the perfect place to throw. Who knew? ( Pro tip: We did 🙂 )
When You're Here – You're Home
Our goal is to make everyone feel at home. We strive to make sure your trip goes off without a hitch. In Nicaragua, we say "Tranquillo" – let us take care of everything so you don't have to worry about anything.
We Are Perfecting Our Formula
We've mixed a wonderfully diverse set of ingredients, but something is still missing… You! Come down to Nicaragua and see what all the fuss is about.
Packages for Everybody
We have customizable tour packages for everyone here at Aventura Disc Golf. Whether you want to surf, hike, board down volcanoes, look for sloths in the jungle, tour historical sites, or just play disc golf all day and night – We've got you covered.
Building Blocks
We have formed a nucleus around strong and talented people from all over the world. Aventura Disc Golf is involved with locals from all walks of life in bringing disc golf to Nicaragua.
Client and Customer Support
We have a remarkable team assembled ready to make your experience extraordinary. Whether you want a course on your property or you want to play each course in Nicaragua, we're here to make that a reality.